This was my first New Year's Day wedding and what a fabulous way to kick off the New Year! The day began at the MGM spa, where Amber, her mom and bridesmaids were pampered and styled for the day. This has a personal significance, as the bride's family is originally from Las Vegas.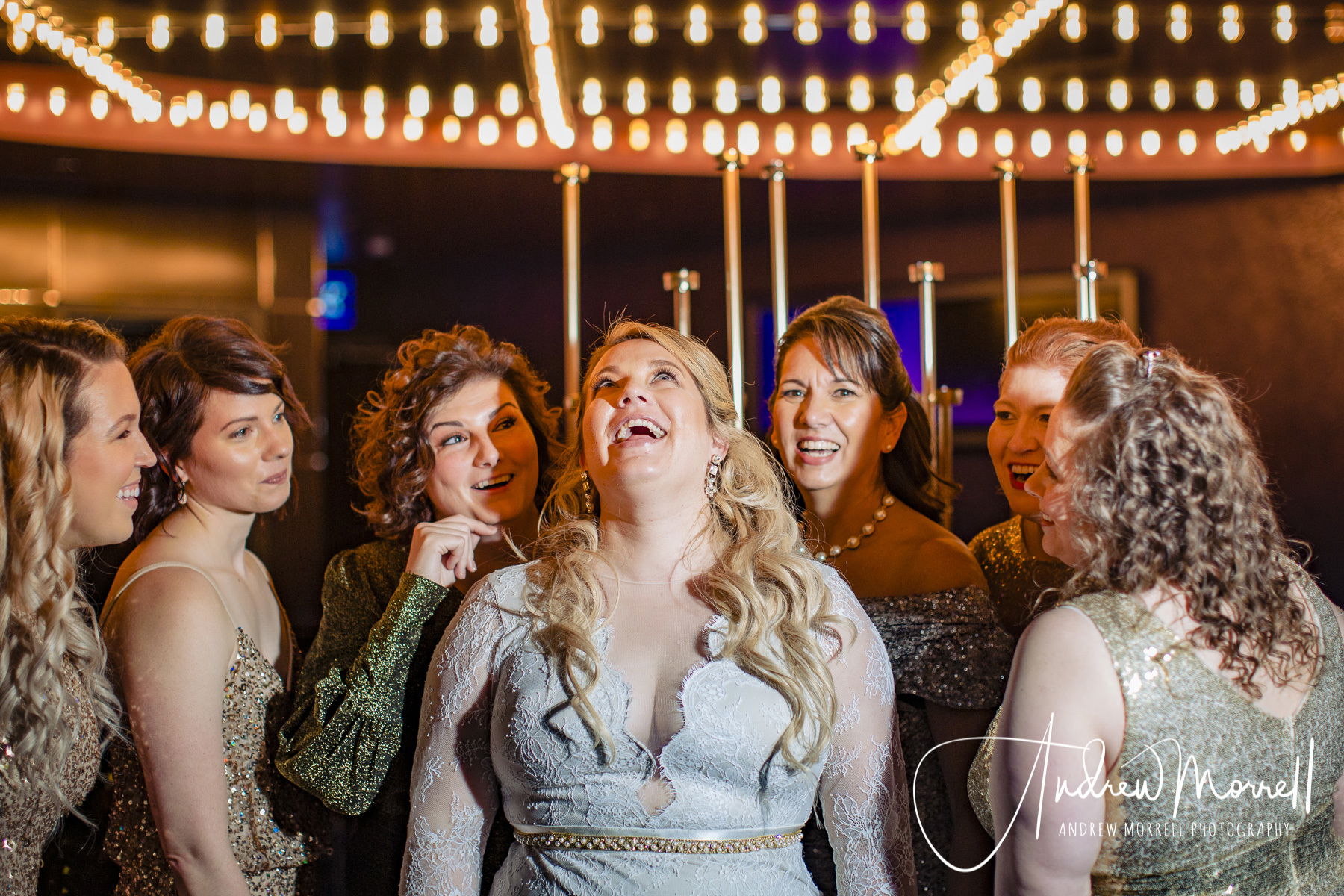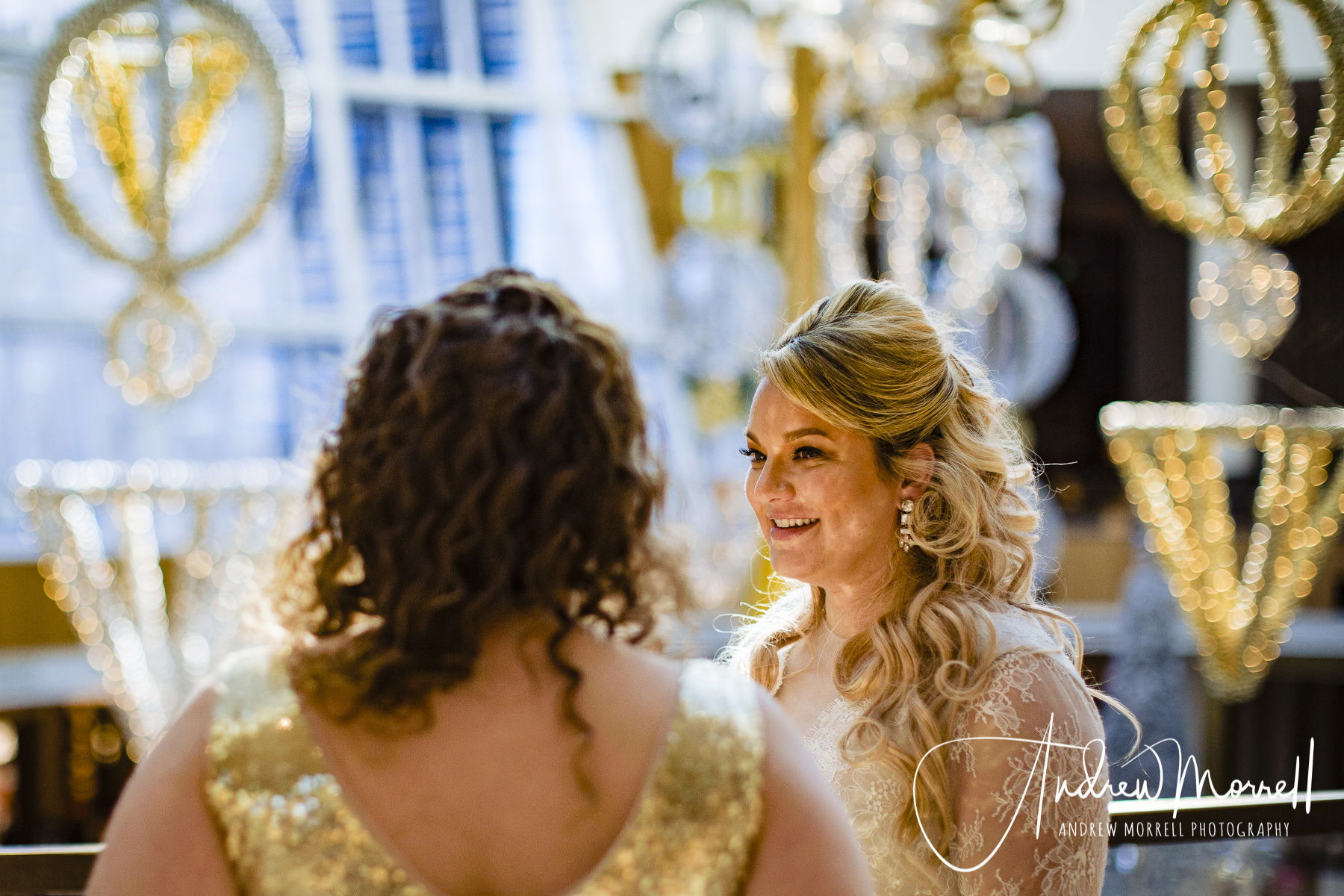 We then headed down the Potomac River to the stately Mount Vernon Inn, part of George Washington's estate. I love when couples include their own ideas and celebratory traditions. Amber and John included a ring blessing before their ceremony, where guests could offer their well-wishes and love, before the couple exchanged "I dos". The couple envisioned the ceremony being full of candlelight. With the sun setting shortly after the recessional, the magic of the pre-sunset slowly infused the ceremony with soft light and magic. Amber and John's dog, Lemon, had her special spotlight as she walked down the aisle, and even laid down in the aisle during the ceremony!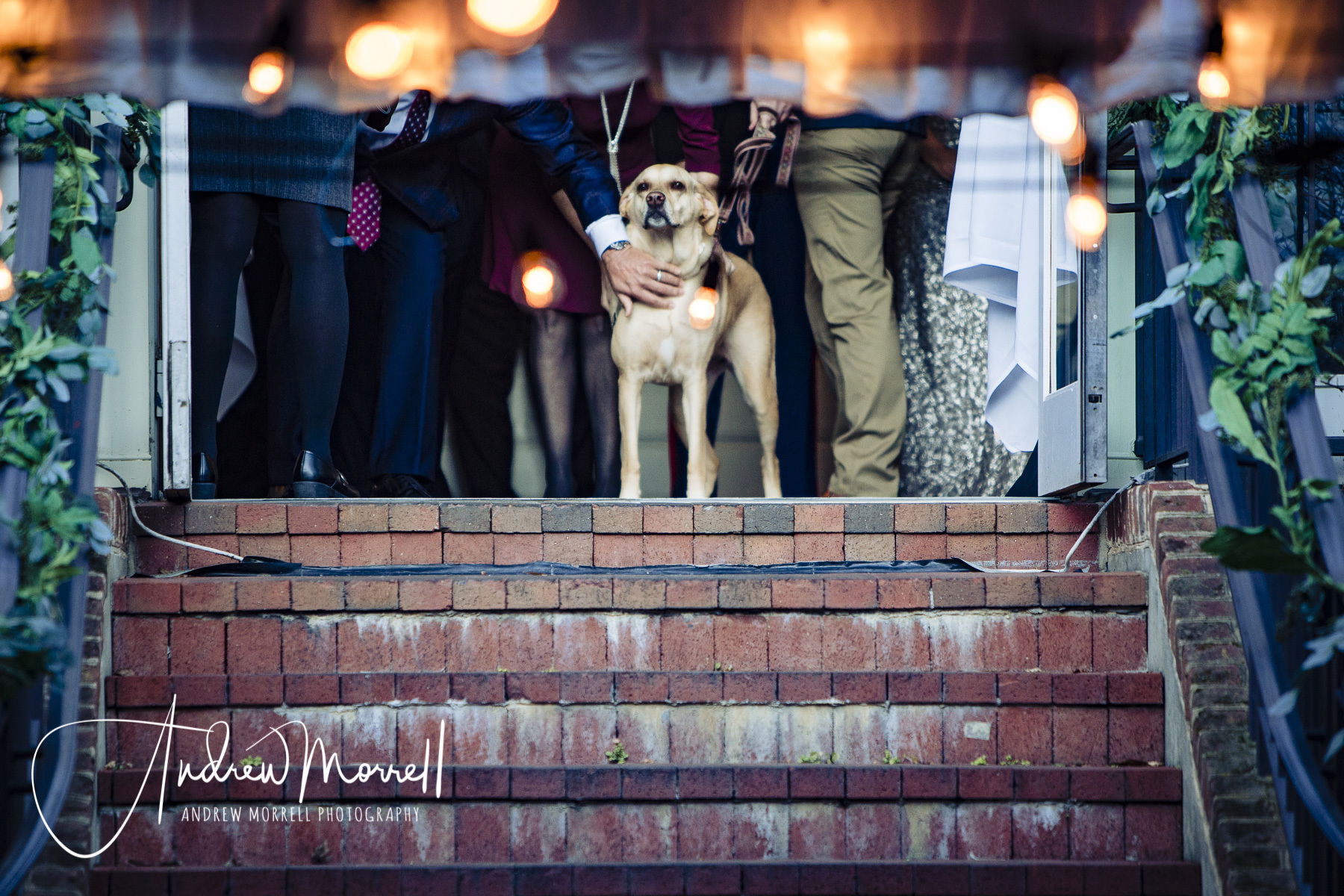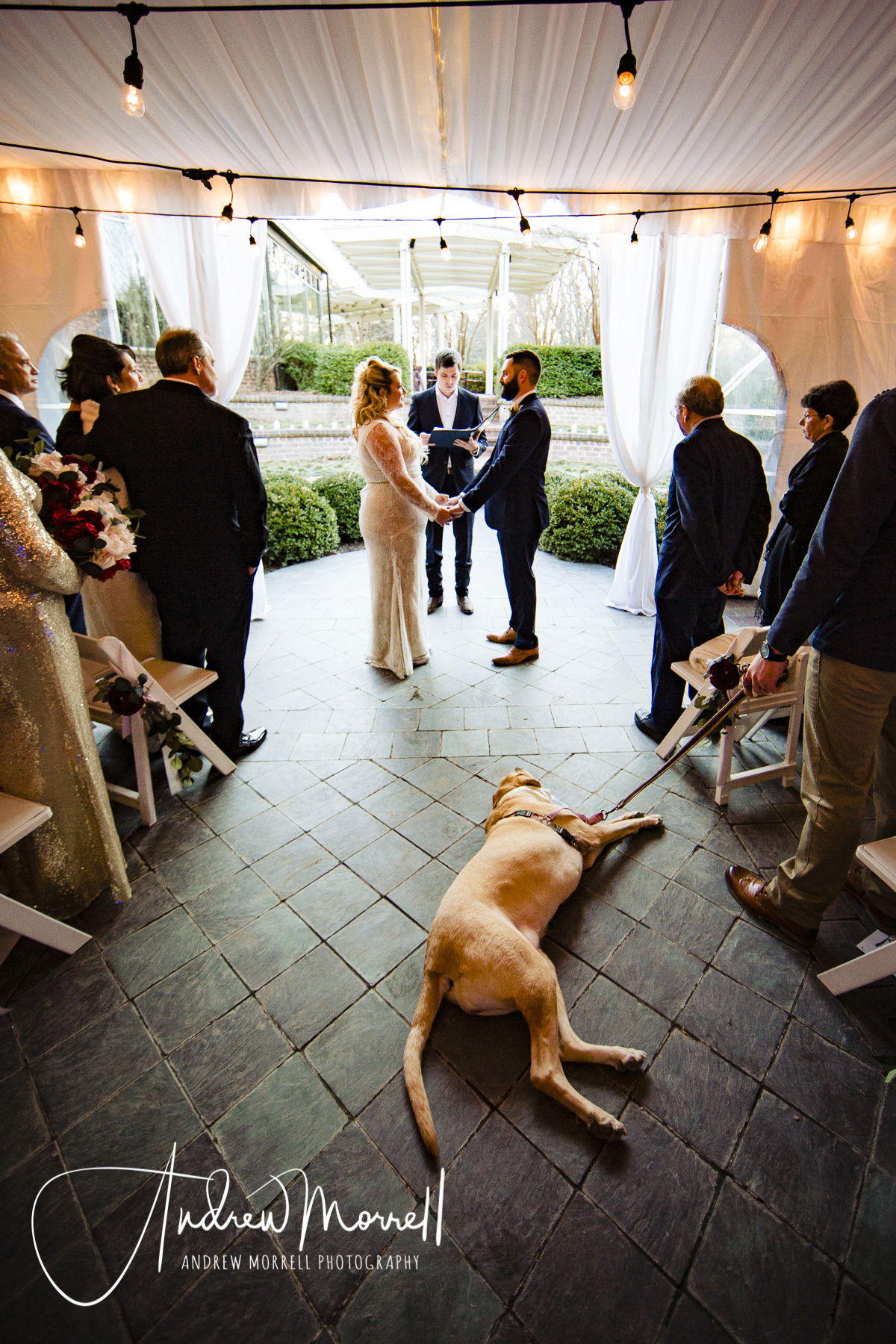 For their design, Amber and John envisioned a sparkling, celebratory evening inspired by the fun of New Years, with the feel of a walk through Old Town Alexandria at night. The photos definitely express that wintry magic. With shades of copper and gold, and a little touch of red it was a stunning start to the new year.
One of my favorite moments (other than when the groom gave me a shout out in his toast!!) was the couple's first dance. They danced to "Georgia", a not-often selected song and it was perfect for them.
A final fun detail was their bundt wedding cake and "bundtinis" for the guests.The bride had a great time mingling with her guests as she took charge and passed out bundtinis to everyone. Everyone loved them, I think they were gone in 10 minutes flat…
The couple danced the night away under all of the twinkling lights. Amber and John, I wish you all the best and it was such a joy to be a part of your special day.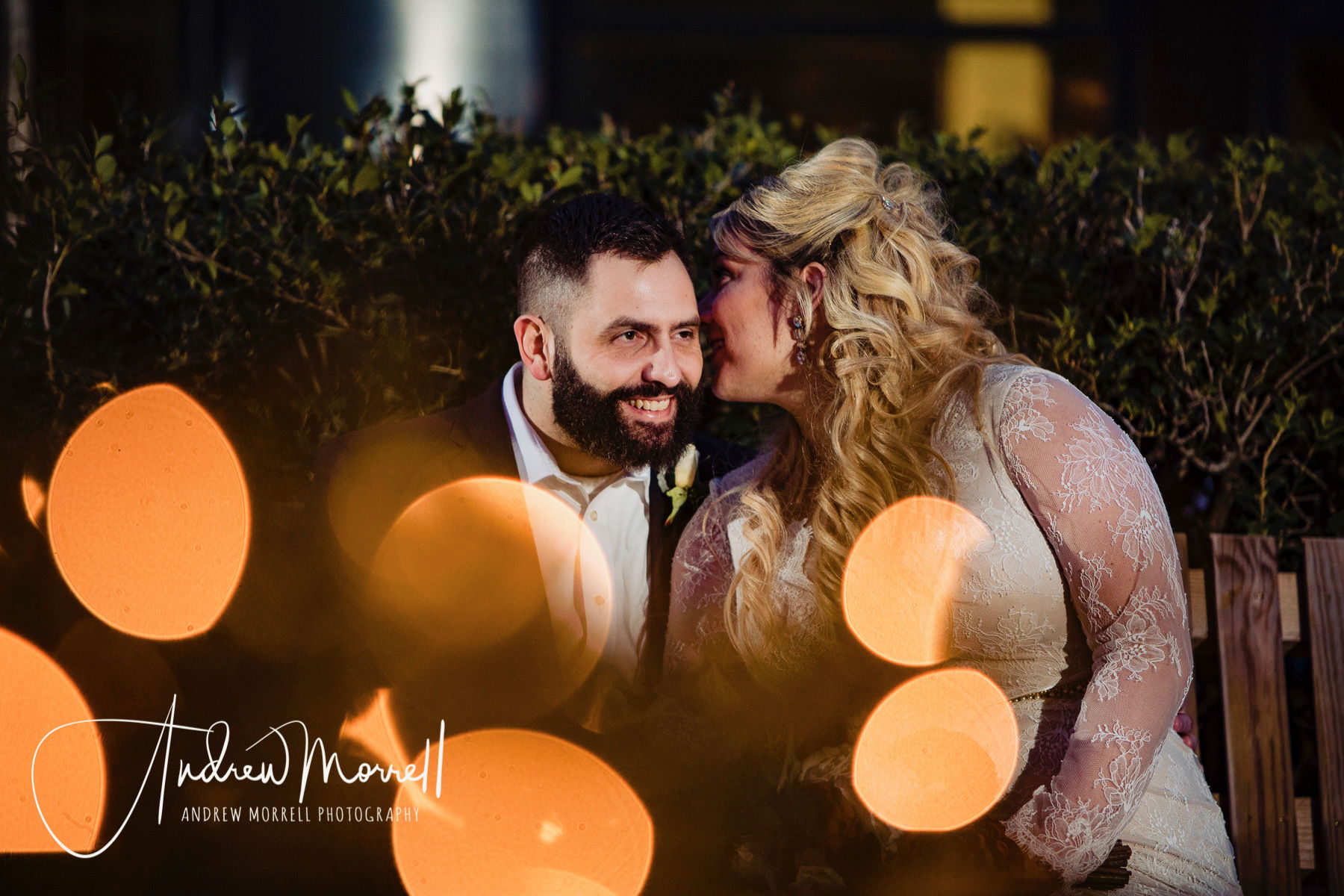 The Amazing Vendor Team:
Photo: Andrew Morrell
Venue & Catering: Mount Vernon Inn
Getting Ready: MGM Spa
Florist: Something Borrowed Blooms